We Are A Risk Management Solutions Advisory Services Agency
Dedicated To Our Customers
Davis Dogan Advisory Services is a minority woman-owned business dedicated to supporting small-to-medium organizations as they face challenges and develop their Enterprise Risk Management and Third-Party Risk Management programs the Right Way.
Brief History
Davis Dogan Advisory Services was founded in 2019. Angela has spent almost two decades assisting organizations build risk programs and conducting risk assessments and after much encouragement from her clients from other organizations she decided to establish a consulting firm that would be dedicated to addressing the challenges that her and others have faced over the years with trying to build sound programs will minimal resources. She's proven organizations can have a strong Enterprise Risk Management and/or Third-party Risk Management Program and not break the bank.
Our Vision
Davis Dogan Advisory Services vision is to transform the notion that Enterprise Risk Management Programs can only be successful in big corporations with big funds. All organizations have risks and we're committed to helping ALL organizations conduct risk management the right way.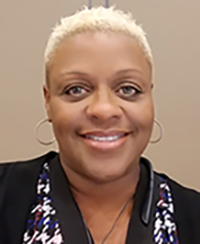 Angela Davis Dogan,
MBA/TM, CTPRP, CTPRA
Founder & CEO
Davis Dogan Advisory Services, LLC
2018 CSA Ron Knode Service Award
2018 ICMCP Dedication and Service Award
2019 Top 30 Most Admired Minority Cybersecurity Professionals
2019 ICMCP Outstanding Mentor Award
2019 Shared Assessments Program Evangelist Award
Angela is a Doctoral Student in Information Technology and Founder & CEO of Davis Dogan Advisory Services where her expertise in the management and implementation of Enterprise and Third-Party Risk Management Programs is guiding enterprises and public sector organizations.
Angela has spent the last 16 years enabling leading financial services organizations to address third-party cybersecurity and business risks in successful, programmatic ways.  She serves on the Steering Committee of the member-led Shared Assessments Program, aiding in the development of standardized resources which are now widely used in third party risk assurance.  She also Chairs the organization's Standardized Control Assessment (SCA) Committee.
Angela also serves on the Cloud Security Alliance Cloud Controls Matrix Working Group where she has assisted in efforts to further enhance their cloud security framework for the past 5 years.
Angela spends most of her personal time mentoring and inspiring youth across the southeast region of the US in the field of Cybersecurity. Everything she does is done through the lens of each one teach one and be the change you want to see. She served for a number of years as an active member, Director of Corporate Events and eventually President of the International Consortium of Minority Cybersecurity Professionals (ICMCP). During her time with the organization she developed the organization's k-12 initiative as well as mentored several of its members. Bringing awareness to the need for women in tech as well as other minorities is her life-long mission.
Angela is a proud grandmother of 3 boys and 1 girl, who drive her goals to make diversity in the workplace much better for our future. She spends much of her spare time mentoring the youth in her area to promote awareness and educational efforts in the area of underrepresented women and minorities in Cybersecurity.
She is also a member of Techgirlz, WiCys, and Women In Tech (WIT). She has two primary motto's that guide every aspect of her life and they are, "Each One Teach One" and "Be the change you want to see."
During Angela's former college years she was an active member of the Phi Theta Kappa Honor Society, and she was also nominated for Who's Who among American Junior Colleges.
Wytheville Community College – AS in Electronics Engineering Technology
Southern Wesleyan University – BS in Business Management
University of Phoenix – MBA with focus in Technology Management
Capella University – Current Student. Doctorate of IT/Assurance & Cybersecurity
Certified Third Party Risk Professional (CTPRP)
Certified Third Party Risk Assessor (CTPRA)
White Papers and Articles
Third Party Contract Development, Adherence and Management
The Board's Role in Realizing Effective Risk Management
The Value of Virtual Assessments